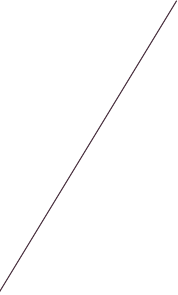 Client's Testimonial
Straight from the Horse's mouth, oops I meant client's mouth……..
---

"We connected with SEOValley last year to fix some SEO issues. The team has been fantastic to deal with and has far exceeded what the original mandate was. Our traffic has increased dramatically and being viewed on multiple pages on Google search, leading to increased revenue. Things are going perfectly! Now we have SEOValley managing all 3 of our companies for SEO and website management.  Would highly recommend the team!"
Mathew Pitt,
3CIR Pty Ltd

"Truly Professional! We have been working with SEO Valley from last 2 years on 2 different projects. They are very competent and our company is ranking at 2 for 15 keys.
We also worked with them for design and development part and they were able to deliver the results as expected. We highly recommend them."
Varun Arora,
TicketsRoundTheWorld

"My company worked with SEO Valley for nearly 15 years. They are reliable, professional and deliver good results. We were always happy and if we weren't, they made it right. Great team and great company to work with!"
Brian Flook,
Power Marketing LLC.

"We are working with SEO Valley for around 2 years now across separate projects related to improvement of our website rankings. Firstly, we are really impressed with the results they have helped us achieve; with addition of few very valuable keywords that we were targeting, our website now ranks on the first page. Secondly, the team is excellent to deal with; extremely quick in response and have ample time to answer any SEO related queries outside the core project scope. Overall, they are a professional outfit and I would recommend them to every online business owners looking to improve their website rankings and traffic."
Lachlan Adams,
My Generator Australia

"I am the owner of Italy Luxury Tours, an Italy Incoming Luxury Tour Operator. I have been working with SEO Valley for the last 6 months. I found them to be very professional and custom services oriented. They deliver excellent results in SEO and SMO Services. We will start working with them for our future Web developments Projects as well!"
Gennaro Rotoli,
Italy Luxury Tours

"SEOValley offers effective service through their proven SEO techniques that give concrete results and enabled Capital Visas to reach the desired results in a much shorter time span then we initially anticipated. They also have very professional account managers, SEO professionals and Projects managers which when combined together develop a very effective management team that executes the project successfully."
"SEOValley has always been professional, responsive, and gets the job done. There are many other companies out there where you will NOT find these very important qualities! We have used them for our organic SEO needs and can attest that they actually produce the results which they speak of!
We have dealt with a few other SEO companies before and it has always been a nightmare in trying to reach for any query. The team at SEOValley not only responds to emails, but takes the courtesy to remind you if anything is outstanding. Anyone working with an SEO company knows how important communication is. At SEOValley; right from the Director, to the Project Managers and onwards, everyone is always willing to assist."
Shamal Samal,
CapitalVisas

"I am really impressed with your work! I just wished I had met you guys earlier. Thank you very much for the exemplary work! "
Achinike Ogheneovo,
Newtsk

"Thank you for your excellent job for our website. It is definitely paying off. Your team is doing such a great job and is very responsive to our business."
John P. Gallagher,
NotaryBonding.com

"We will gladly recommend SEOValley and hope that you can benefit from their services as much as we have."
Jeff Dinardo,
Quality Door & Hardware

"SEOValley's team has been instrumental in the improvement of our website raking. They work wonders with Search Engine Optimization. They took our website from page 3 -4 on Google to consistently page one from past 2 years."
Bruce Master,
ABS Wood

"SEOValley's unique approach to the Off-page strategies mixed with some crucial on-page changes has helped our new website to get top ranked for important terms within a month. Thanks again for your hard work!"
Davone Sihavong,
Caljobsite

"I would like to take a brief moment and express my gratitude & excitement in working with you and your team. I have been in touch with several companies both in India and Canada prior to committing to your team. I have had nothing but professionalism and attentiveness from you and your team and will recommend your organization to others. Keep up the great work!"
Basil Elsersawi, P.Eng,
Bas Fire Protection

"We are very pleased with their professional services. Thank you for your dedication, professionalism and results."
Franz,
Co-parents.net

"Thank you so much for you efforts. We see a lot of improvements in our website and we are happy with your service. We've just seen our PR went up to 2 from 0 and that's a good sign! We are looking forward to do more business with you."
Paul ,
Smart-realestate.com

"We have our own SEO team working since 3 years, but SEOValley provided us with fabulous results. They always keep me informed with the latest updates. We recommend them as they are the best SEO team we have ever worked with. They are committed and helped us improve our PAGE RANK value from 0 to 3, which make us really a happy customer. It is definitely worth the money spent."
Mayuri Virani,
TemplateMela.com

"I am working with SEOValley and things are progressing well so far. I am really impressed with their systematic approach."
Mike,
Buymoldings.com

Thank you very much for all your hard and efficient work.
Ewa & Pawel,
Reindeermossart.com