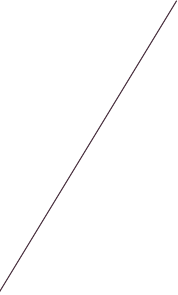 Sample SEO Reports
Backlinks Audit:
A detailed links audit is the initial step towards retaining site's organic search rankings by filtering out all the spammy links pointing to the targeted site. With Penguin Algorithm Update, Google has become increasingly critical of suspicious links and penalizes sites engaged in unethical link building. This could lead to the site losing almost all of its rankings overnight. To protect the site from such a scenario, links audit needs to be performed to identify and disavow all low-quality links.
Keywords Analysis Report:
Based on client's requirements and a detailed competition study, we determine the most relevant and targeted keywords for the business. Our keywords research and analysis includes detailed study of the client's website, business and their industry. It also includes understanding the priority products/services/solutions, and studying the keyword ranking feasibility so that we make sure the recommended keywords could be top ranked within a defined period of time.
Off-Page Link Building Reports:
This report consists of 12-15 separate reports for individual off-page link building activities performed as per the chosen SEO plan. Within these reports, you will find high quality link building activities we conduct in the given monthly cycle.
On-Site SEO Optimization Report:
From identifying best landing pages to promoting targeted keywords by optimizing META Tags, Image/ALT Tags, Content, Navigation, Breadcrumbs, URL structure, Headings, etc., this report is one of the most crucial elements of the entire SEO process.
Search Engine Rank Report:
The report captures site's rankings for all the targeted keywords in all major search engines. We have online rank tracking in place for all the campaigns, and the report is a direct representation of how well the SEO is working for the site. The report shows whether the site site's position for our targeted keywords has moved up, gone down, or remained the same.
Site Traffic Report:
In both tabular and graphical representation, the report provides insights on how well each traffic source/medium is performing on monthly and yearly comparison. The report also gives direct information on how well SEO is helping the site achieve more leads/sales, which is the ultimate objective of performing SEO.
Technical SEO Audit Report:
For this report, we perform an in-depth analysis to examine and resolve problems in site structure, navigation, URL pattern, server & coding, sitemap, etc. It also includes identifying duplicate issues on the site and providing recommendations to fix them. Such problems could hinder Google from crawling and properly indexing important site pages and the content present on them.
latest Sample SEO Reports updates